We have all been there. You do so good all week and then you go out to dinner on the weekend and you have no clue what to order! So what does a "clean eater" order at a restaurant?
I am a huge believer in the 90/10 rule. I eat great 90% of the time but I allow myself treats every now and then. The only way to make this your lifestyle is to not be so strict that you end up giving up in a week or two because you feel so deprived!! Over the past few years...I have learned so tips and tricks that have definitely worked for me.
Let's get started.....
1. Pick the right restaurant:
DFC Farms Trading Co. & Cafe
Support your local community and find a farm to table restaurant. Don't have any of those around? Find a restaurant that is conscientious about the quality of their food. One that may have items that are organic, grass-fed or antibiotic free. These are the kind of restaurants that make your job a lot easier finding the a "clean" meal to order.
2. Drink water:
I usually always order water or unsweetened tea. You will be at the restaurant for a while and the waitress is going to keep filling up your drink so if you choose a sugary drink....you could end up drinking a ton of sugar and calories. No one wants to drink their calories/sugar for the day in one sitting!

3. Stay away from chips or bread
This may sound extreme but those free chips and bread can lead to a lot of mindless eating. If you are just starving...order a salad or grilled veggies before your meal and snack on that. Just say NO! :)
4. Try to order a protein based meal with veggies
Farmers Salad with grilled chicken and lemongrass dressing
I always try to focus on protein and veggies for my dinner. I stay away from fries, baked potatoes and pasta. I like to get simple food like grilled chicken or steak with a side of broccoli or green beans. A big salad with chicken and veggies is always yummy. Just order your dressing on the side and stick with a vinegar based dressing. The more veggies you can eat the better! My favorite sides are grilled veggies or baked sweet potatoes.

5. Pick your splurge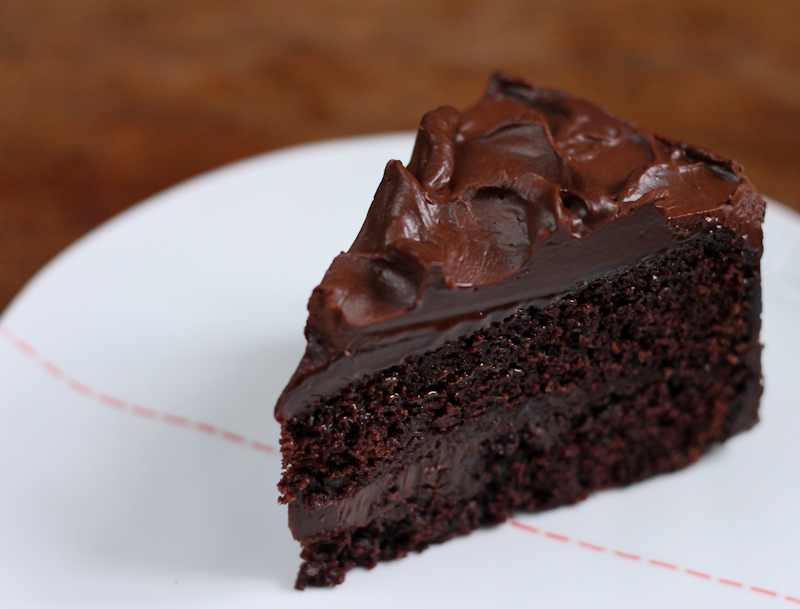 Photo Cred: Purple Foodie
Everyone deserves a treat every now and then. This is where I sneak in the 10% of my 90/10 "clean eating" lifestyle. I don't splurge a lot at home because I would much rather make it something really good and really special! I either choose to splurge on a really yummy appetizer or a super chocolatey dessert! I like to order dessert and split it with my husband. The desserts are usually huge so splitting with a friend or spouse is usually a good idea!
Hope these tips will help you next time you are dining out! What tips and tricks do you use??